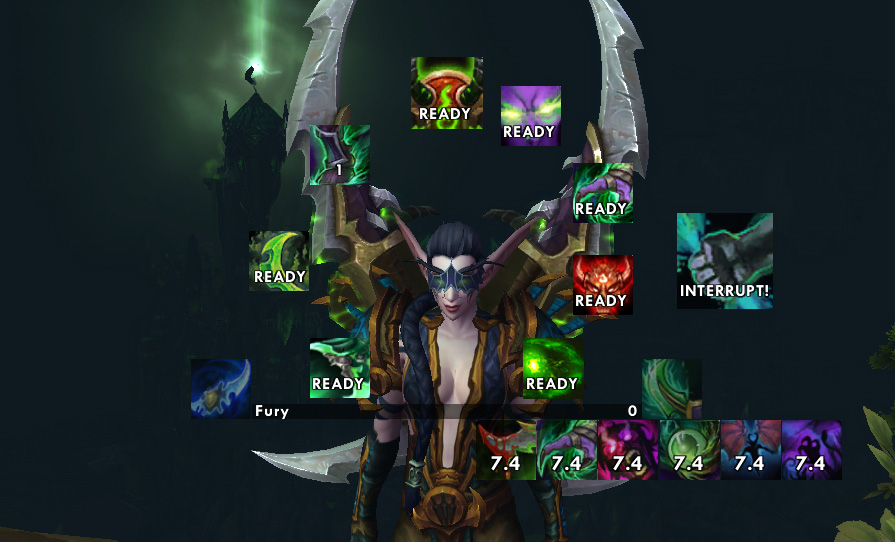 WeakAuras
for demon hunters for patch 7.0 and Legion.
They will only load on demon hunters and in the appropriate specs.
They are all disabled while in vehicles.
Extra media used through SharedMedia:

Font: Tw Cent MT Bold (Added via MyMedia, Read "INSTRUCTIONS for MyMedia.txt")
Bar texture: BantoBar
2016/08/09 – WeakAuras2 Version 2.2.1.0 – Beta 7.0.3
Created post with initial exports.
How To
Havoc Abilities
Active Buffs
Fury Use
Warnings
Consume Magic – Usable to interrupt and the target is casting an interruptable spell
Other WeakAuras