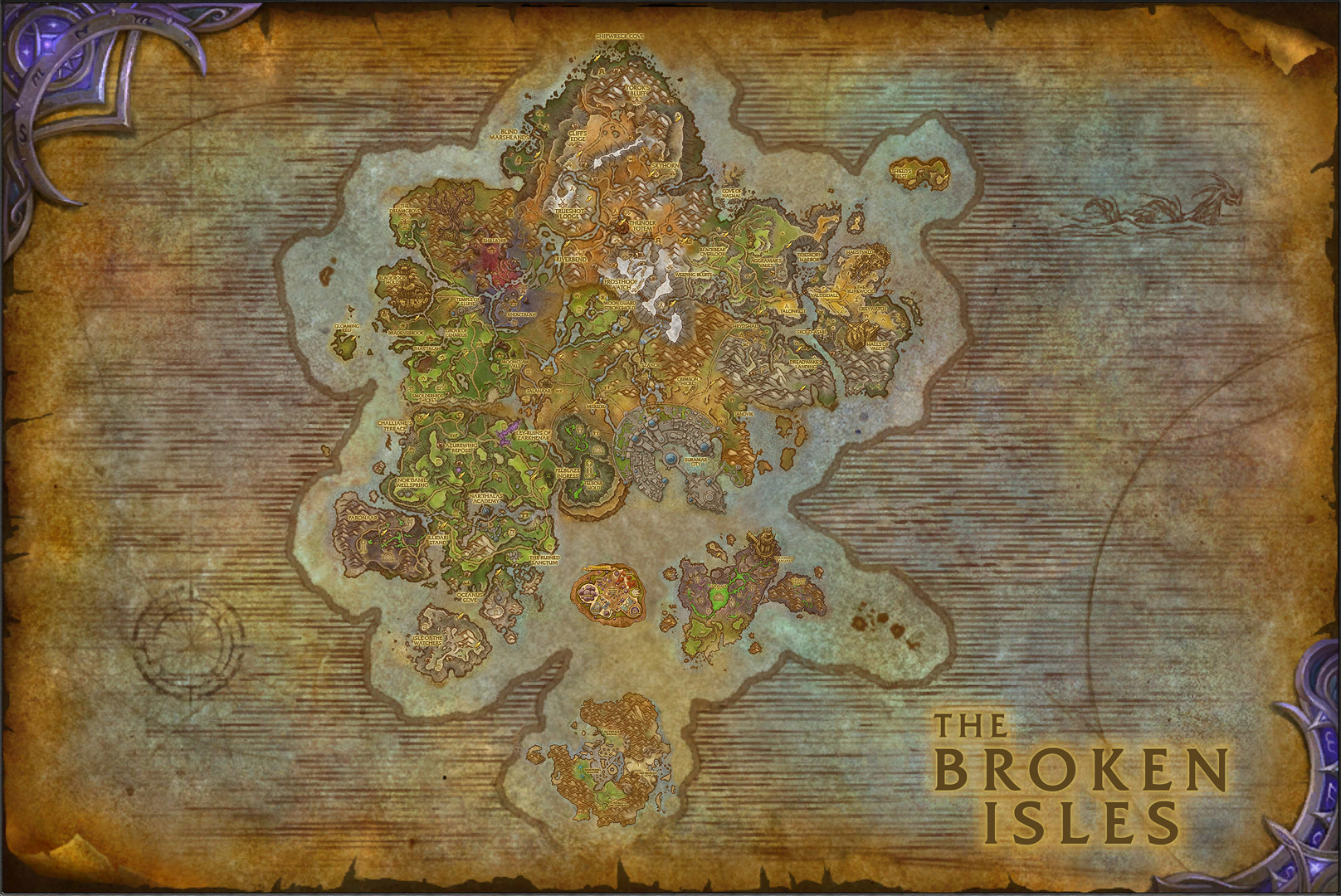 Full composite map of The Broken Isles suitible for printing at up to 54″x36″ and 300dpi or just enjoying as a desktop background.
All source files were screenshots from my own game at 4k resolution. All text was replaced with new text to increase the quality and readability. The overall background was scaled up using SimilaEnlarger.
I started over several times throughout the year using different sources and while merging each zone together wasn't too hard in itself, there were a few problem areas such as between Val'Sharah and Highmountain, and Suramar-Highmountain-Stormheim. The most work was removing items from the background (zone names, giant "The Broken Shore" text, and The Tomb of Sargeras and Dalaran art), and replacing all of the text.
There are two versions of the map with the only difference being which version of The Broken Shore is included, 7.0 or 7.2.
Photoshop Magic
A taste of how the different zones and layers meet up and text replacements.

The Broken Shore in 7.0 vs 7.2.

Download
There's very little difference between the full size and under 40MB versions, but some printers won't accept the higher size file. The files are in the sRGB colorspace.
Backgrounds
Sized for the height of the screen only, not width.
Printing
You can print it at Spoonflower
Silky Faille
1 yards (54″ x 36″)
Basic repeat
Also shared on reddit.