Open WeakAuras by typing "/wa" or "/weakauras" in chat.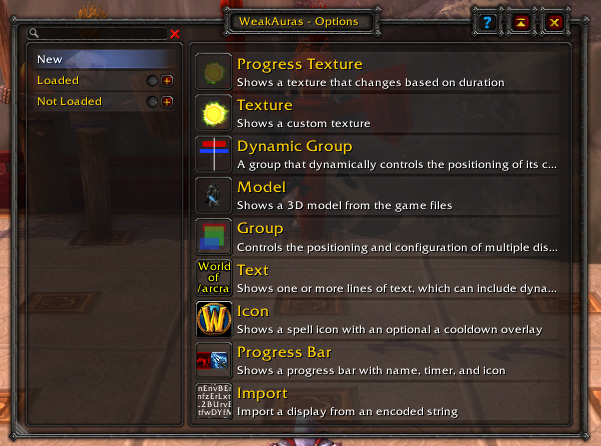 Choose the type of aura you want to create by clicking the corresponding area in the New area of WeakAuras.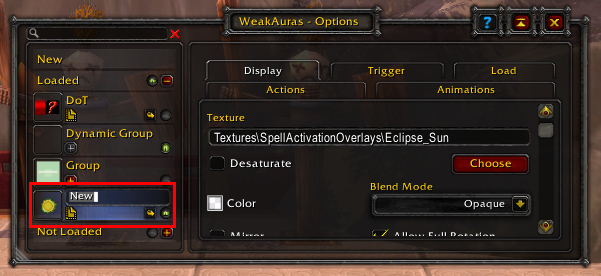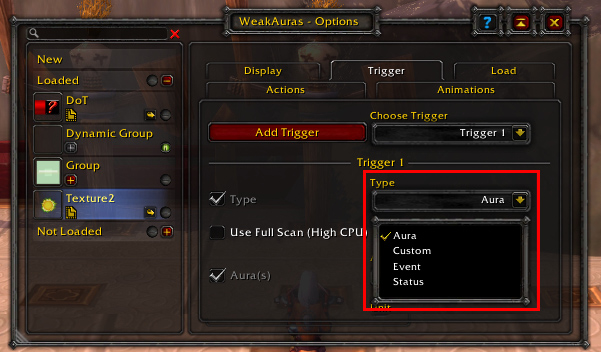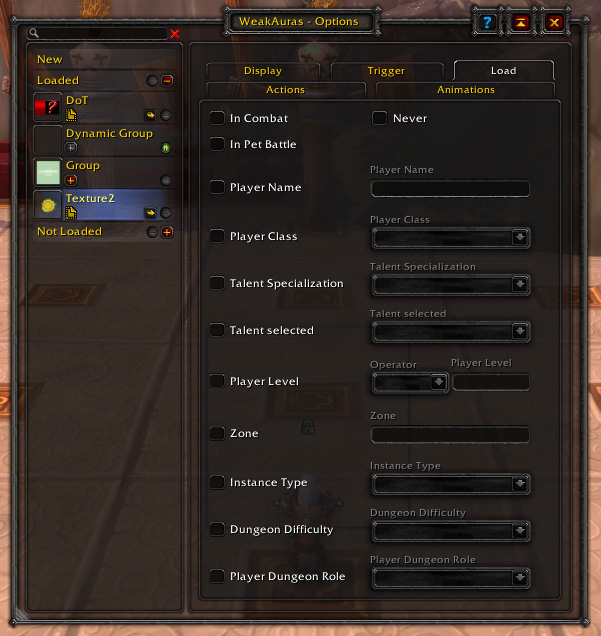 Choose the appropriate settings in the Load tab to control when the aura displays.
Edit the Display tab to customize the location and style of the aura.